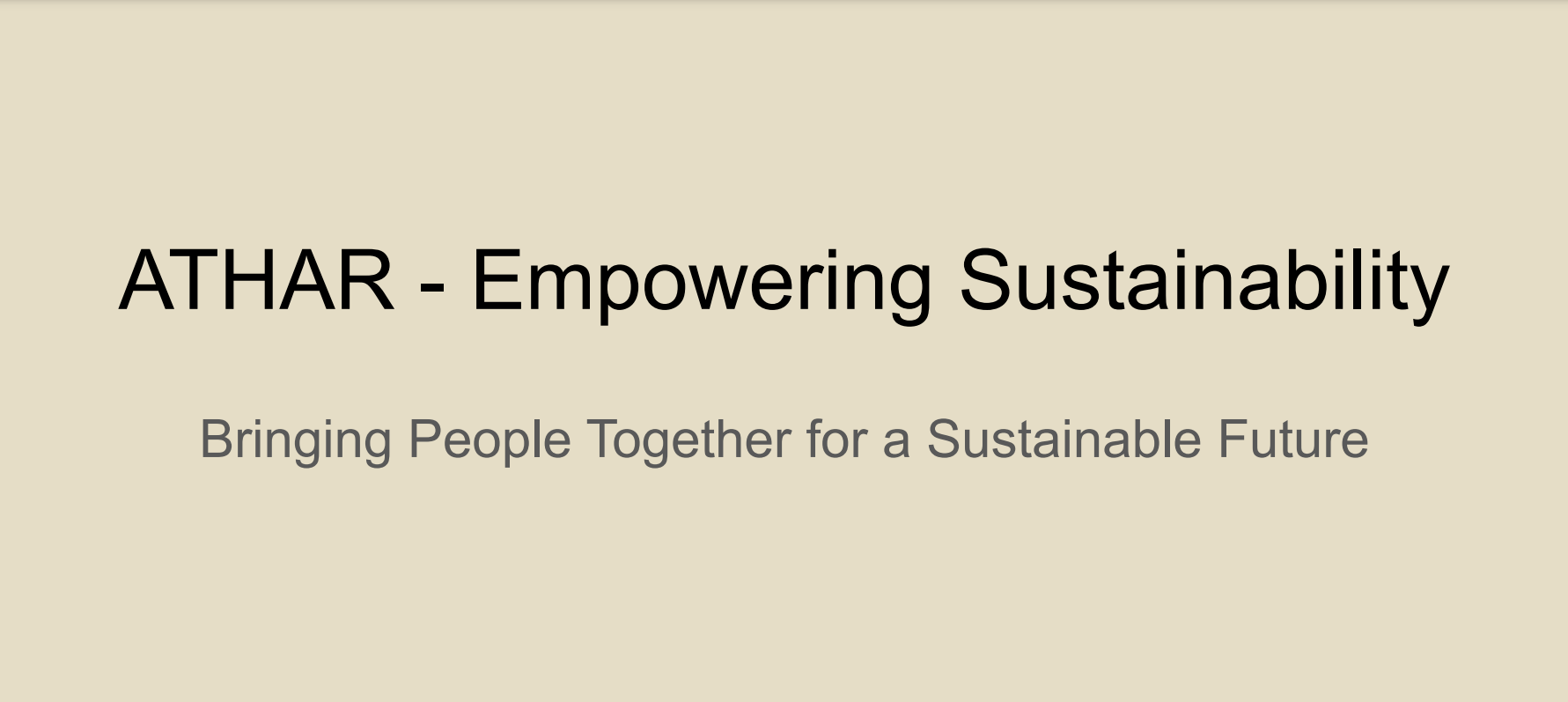 ATHAR
ATHAR is a community-driven initiative promoting sustainability in the UAE. Aiming to contribute in creating a sustainable future by empowering individuals and fostering sustainable practices. We are committed to supporting the United Nations Sustainable Development Goals (SDGs), in line with the UAE's Green Agenda - 2030. At ATHAR, we strongly believe that everyone can contribute to positive change, regardless of their background or expertise.
At Athar community our vision is to be a leading force in promoting sustainability and environmental consciousness in the UAE. We aspire to create a thriving community where sustainable living is passionately advocated. We aim to shape a culture of sustainability that influences policies, practices, and mindsets, leaving behind a legacy of positive change and sustainable prosperity.
Our mission is to empower individuals, drive sustainability in the UAE, and create a united platform for people from all backgrounds under the umbrella of sustainability. Through education, collaboration, and volunteerism, we inspire positive change.
Our key objectives:
Education and Awareness: Promote knowledge-sharing and awareness of sustainability issues through lectures, workshops, and events.
Volunteer Opportunities: Provide volunteering platforms to actively engage individuals in sustainability-related initiatives.
Support and Affiliates: Establish partnerships with like-minded organizations and businesses to expand our impact.